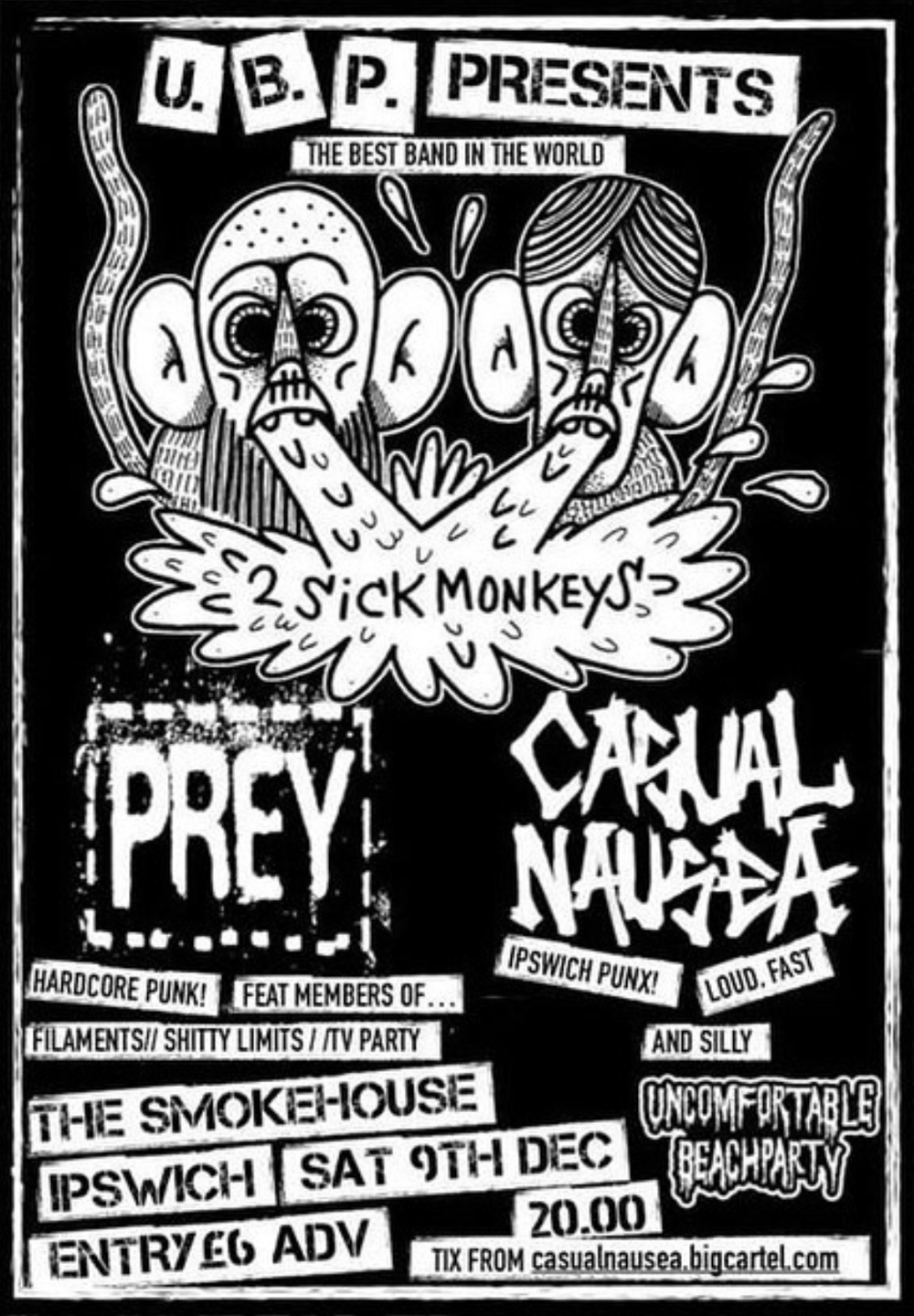 BUY TICKETS
Back again by popular demand! The band we refused to let break up and the undisputed best band in the world 2 Sick Monkeys return to The Smokehouse to knock your socks clean off! This will be a feel good party to the best sound track. Last time Pete and Fred came to town we sold the Smokehouse out so make sure you get tickets in early to avoid disappointment.
Hardcore monsters Prey will make their Ipswich debut. Their new album Unsafe is absolutely brutal and comes highly recommended. It is getting great reviews by everyone who hears it. you can listen here…
https://preyhardcore.bandcamp.com/album/unsafe
Prey features past and present members of loads of seminal bands from the DIY scene. Including The Filaments, TV Party, Shitty Limits, Beat the Red Light and Pi$$er. This is going to be raucous! Get ready to run around in circles!
Casual Nausea were never gonna miss out on this party! Be prepared for chaotic punk rock with multiple vocalists! Lets bloody ave it!
Please spread the word! Invite all your mates and share on Social Media if you can! We wouldn't want any one to miss out!
Tickets - £6 in advance.