BUY TICKETS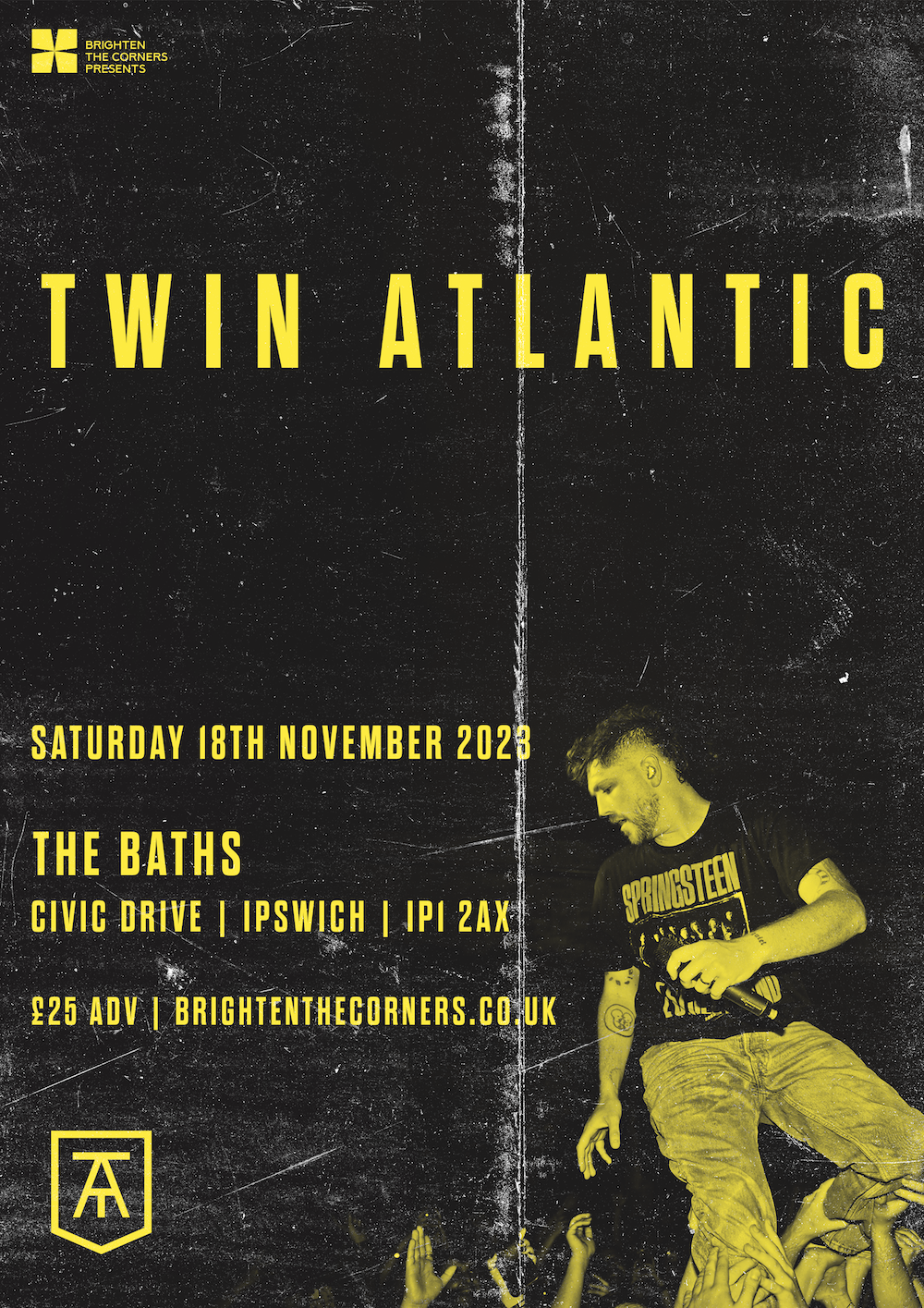 Brighten The Corners Presents Scottish alternative rock band Twin Atlantic on Saturday 18th November at The Baths.
"The band's weirdest, funniest and most appealing release to date." - NME
Transparency is Twin Atlantic as you've never known them. Ten candid, funny, funky songs find frontman Sam McTrusty spilling his guts on everything from marriage, male friendship and the absurdity of social media to parenthood, medication and his mum.
Written in strained circumstances and recorded remotely with Sam's mate and mentor Jacknife Lee (U2, The Killers, Taylor Swift). Transparency arrived more by accident than design, an experiment that snowballed when the world went in to lockdown last spring. Only when eight songs were completed did the pair accept that an album was underway.
"I barely remember making the music," says Sam. "That sounds ridiculous, but it was a ridiculous time. I was a new dad, isolating at home in a heatwave because my wife, a nurse, was working on Covid wards. A year of touring turned to dust. I existed for months on two hours sleep a day, having already made myself ill with stress trying to write a new album just as our last one came out. Somehow, from the midst of that chaos came these songs."
Age Restrictions: 14+ (14-15s accompanied by an adult)