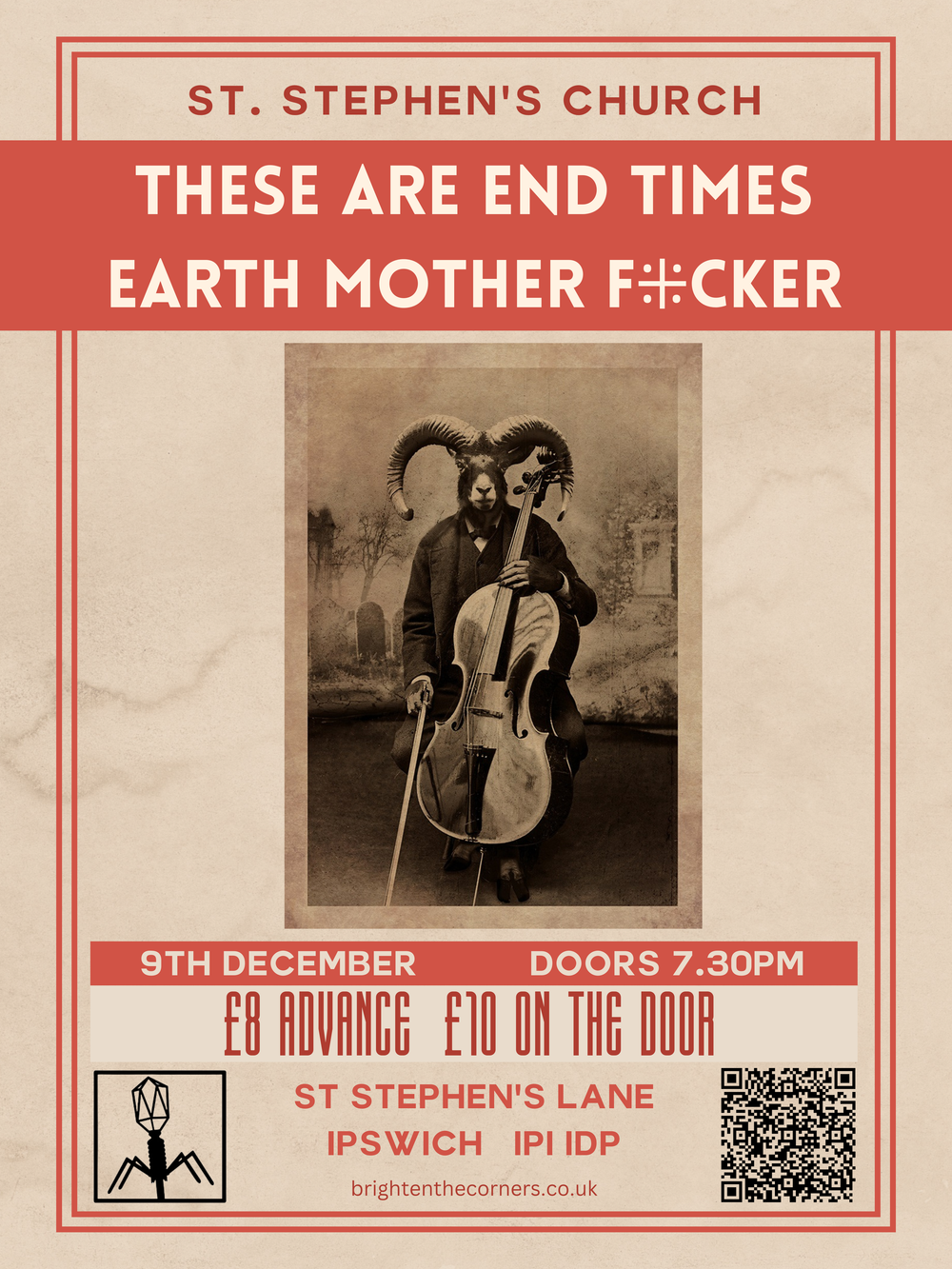 BUY TICKETS
These Are End Times supported by Earth Mother Fucker at St Stephen's Church, Saturday 9th December 2023.
These Are End Times is a mutable collective, based around Martyn Peck, with current members in Sweden and the UK. Their glacial work rate might indicate they don't necessarily believe we are living in the end of days (or that they are fashionably indifferent), but as anyone who has heard them can testify, their monolithic compositions would make the perfect soundtrack for those of us witnessing the Rapture from the ground.
Support comes from noise rock group Earth Mother Fucker.