GET YOUR TICKETS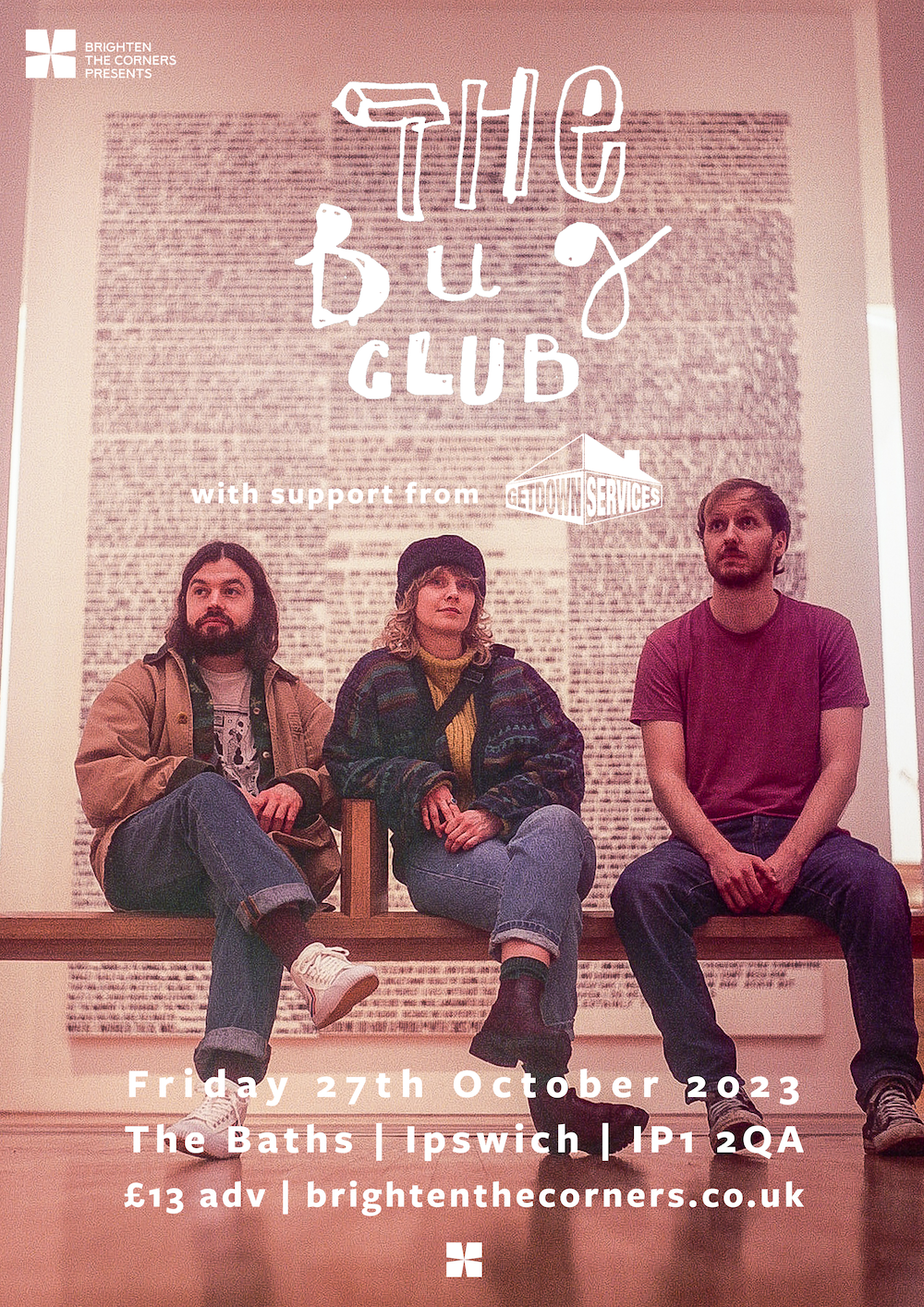 Brighten The Corners Presents South Wales alternative indie trio The Bug Club on Friday 27th October at The Baths, with support from Getdown Services.
After a live album (of new, one-off tracks) and an EP to get the year started at a leisurely pace, The Bug Club cap off 2023 with their second full-length album - an hour-and-a-bit long double LP called Rare Birds: Hour of Song. The first single, 'Short And Round', is released July 21st.
Their eighth release since joining forces with Bingo Records in summer 2020, 'Rare
Birds...' is a culmination of a year spent relentlessly touring. But it's not one of those hackneyed road records. It's about birds, to an extent. Well, it is, and it isn't. And it is 47-songs long, featuring 23 Cutler-esque spoken-word tracks that weave through the music telling a surreal story to accompany the band's usual witty, taut garage rock. Oh, and it comes with a fully illustrated, 32-page book.
Age Restrictions: 14+ (14-15s accompanied by an adult)