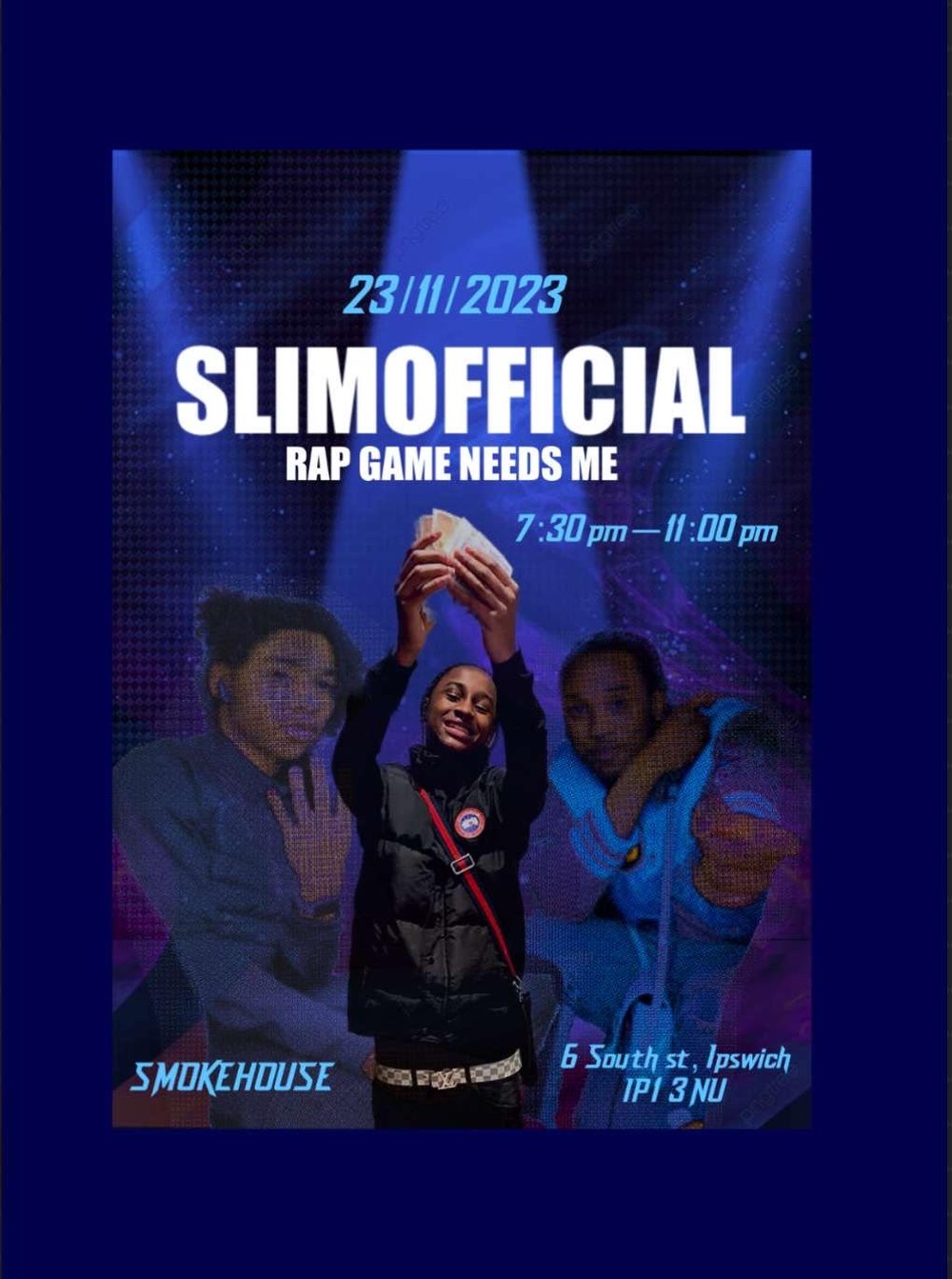 BUY TICKETS
SlimOfficial's - Rap Game Needs Me show! He will be headlining the show with unreleased songs and old hits like Never used to be so lit.
"Share this and show me love Buy tickets And come and get lit"
-
20:00 - 20:30
Kinzi
Opening act is a young talented artist from South East London with multiple hits released on platforms such as GRM Daily, his latest achievement was winning the F28 Challenge from legendary producer FumezTheEngineer.
20:50 - 21:20
Js
Up and coming Artist from Brixton, Js has no released solo projects to date but already is making a name for himself as he frequently posts teasers and freestyles on TikTok and features in other serious emerging artists music. With crazy flows and his descriptive nature he's one to look out for.
21:40 - 23:00
SlimOfficial
The headline act is East London born and North London raised emerging rapper SlimOfficial, With previous Hit song Never Used To Be So Lit gaining moderate success definitely propelling him further along in the music industry, Makes a comeback in the industry after not dropping any new music for a year comes back with a headline show to prove to everyone his year long hiatus was not in vain. With unreleased tracks never heard before by the general public he comes to give everyone a teaser that his freestyles that have been posted during his hiatus were not one off performances. He's here to stay.