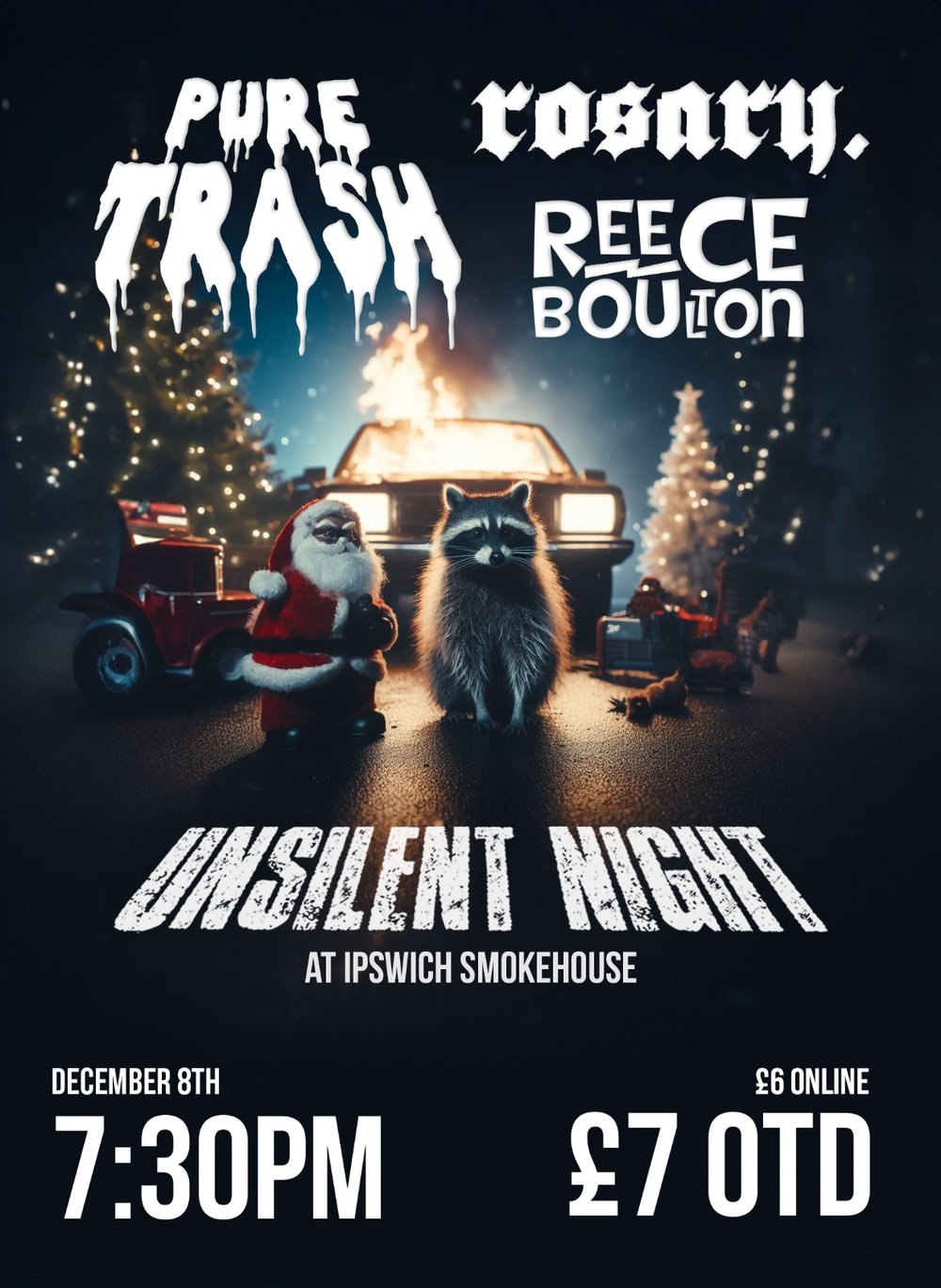 BUY TICKETS
Pure Trash Presents: Unsilent Night at The Smokehouse w/ Rosary, Pure Trash & Reece Boulton
Get ready for a rockin' holiday extravaganza at The Smokehouse in Ipswich on December 8th, 2023!
Un-Silent Night is bringing you the ultimate lineup to jingle your bells and shake your spirits! Headlining the night is the electrifying rock sensation, Rosary, ready to melt your winter blues away with their fiery tunes.
Joining the festive fiesta are punk rebels, Pure Trash, cranking up the holiday chaos with their high-energy anthems that'll make you mosh around the Christmas tree!
But wait, there's more! The enchanting emo singer-songwriter, Reece Boulton, will kick off the night, serenading you into the mysterious depths of the season.
Doors swing open at 7:30 PM, so arrive early to soak in the holiday vibes!
Tickets: Snag your tickets for just £6 in advance, or £7 at the door. Don't be a Scrooge—get them early and save some festive cheer for the after-party!
Expect a night filled with spine-tingling riffs, hair-raising beats, and enough spooky Christmas puns to keep you howling all night long! Don't miss out on the most epic "Un-Silent Night" Ipswich has ever seen!
Let's rock around the Christmas tree and make this a night to remember!