BUY TICKETS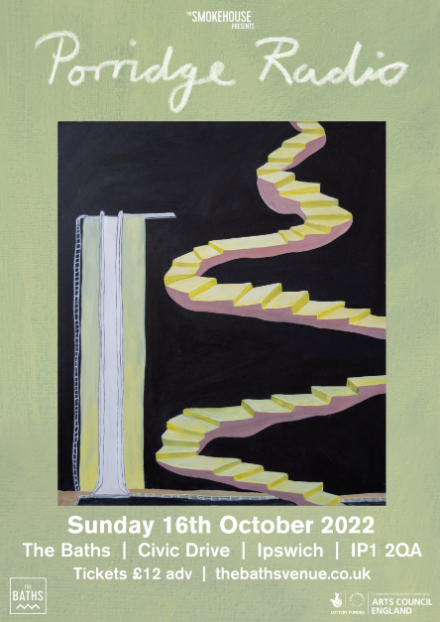 ——-
Tickets £12+bf
Porridge Radio are one of the most vital new voices in alternative music, having gone from being darlings of the DIY underground to one of the UK's most thrilling bands in the space of less than a year. Their barbed wit, lacerating intensity and potent blend of art-rock, indie-pop and post-punk sounds like little else around, and led their 2020 album Every Bad to make the nominees list for the coveted Mercury Music Prize.
If Every Bad established Dana's lemon-sharp, heart-on-sleeve honesty, Porridge Radio's third album takes that to anthemic new heights. Waterslide, Diving Board, Ladder To The Sky is the sound of someone in their late twenties facing down the disappointment of love, and life, and figuring out how to exist in the world, without claiming any answers. It's also catchy as hell.
Support comes from six-piece band ALASKALASKA, who blend jazz infused art-pop with disco, funk and R&B.
Listen on Spotify here.