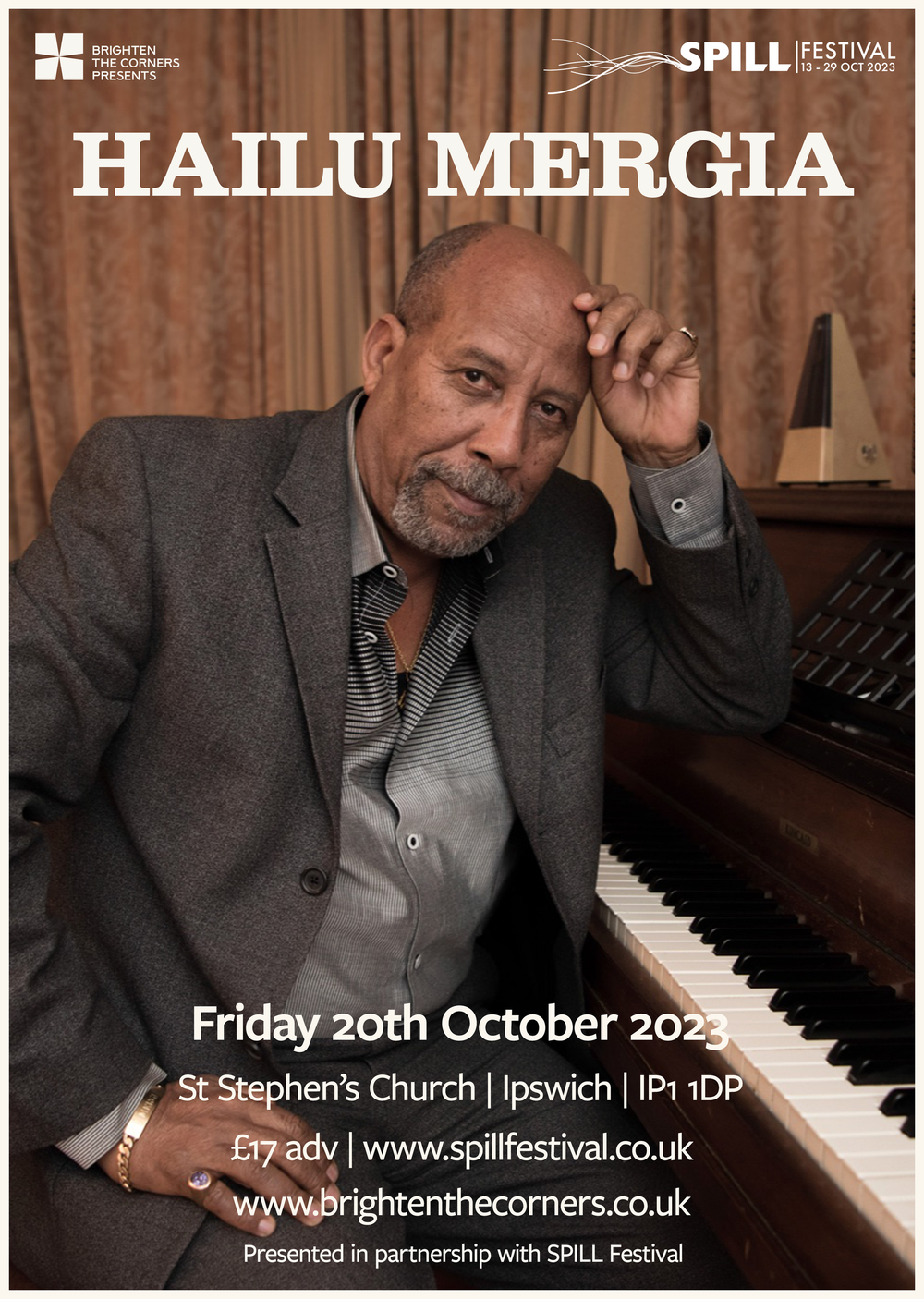 BUY TICKETS
Brighten The Corners Presents, in partnership with SPILL Festival, Ethiopian keyboardist, accordionist and bandleader Hailu Mergia on Friday 20th October 2023 at St Stephen's Church.
Discover more on the Spill festival programme here.
Doors open at 8.30pm with DJ finishing at midnight.
In mid-1970s Ethiopia, as the political tides changed toward authoritarianism, Addis Ababa's cosmopolitan, soul-fuelled nightlife was in full swing.
Hailu Mergia and the Walias Band were the jazz pioneers at the very centre of this 'golden age' of Ethiopian popular music, providing the soundtrack to 12-hour all-nighters for the diplomats, power brokers, movie stars and regular club-goers seeking refuge from government-enforced curfews.
Now based in New York and in his sixth decade of musical activity, Hailu Mergia and his band come to Ipswich this October to tour their latest album, Yene Mircha ('My Choice' in Amharic). The record has been celebrated worldwide, including by the New York Times, BBC, and Pitchfork, who called it 'triumphantly in the present'.