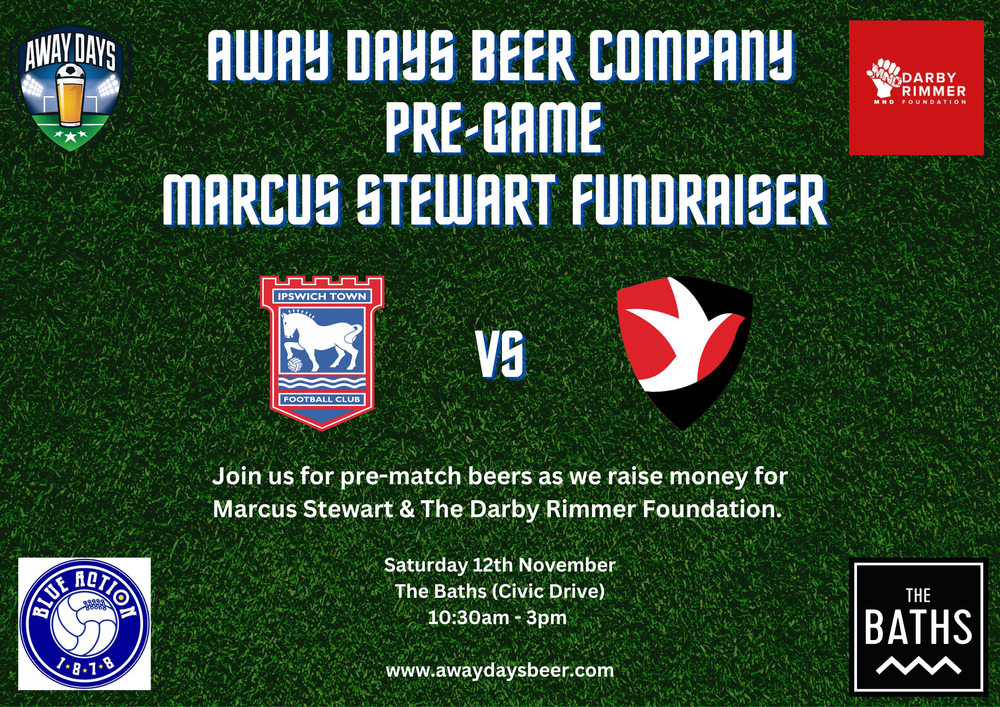 Away Days is excited to announce a pre-game event at The Baths on Saturday 12th November, helping to raise funds for Marcus Stewart &
The Darby Rimmer Foundation.

The event will see fans able to enjoy a number of beers from the Away Days range a the event, including two specials. Alongside this, there will be a few stalls where fans can browse fan content and work.